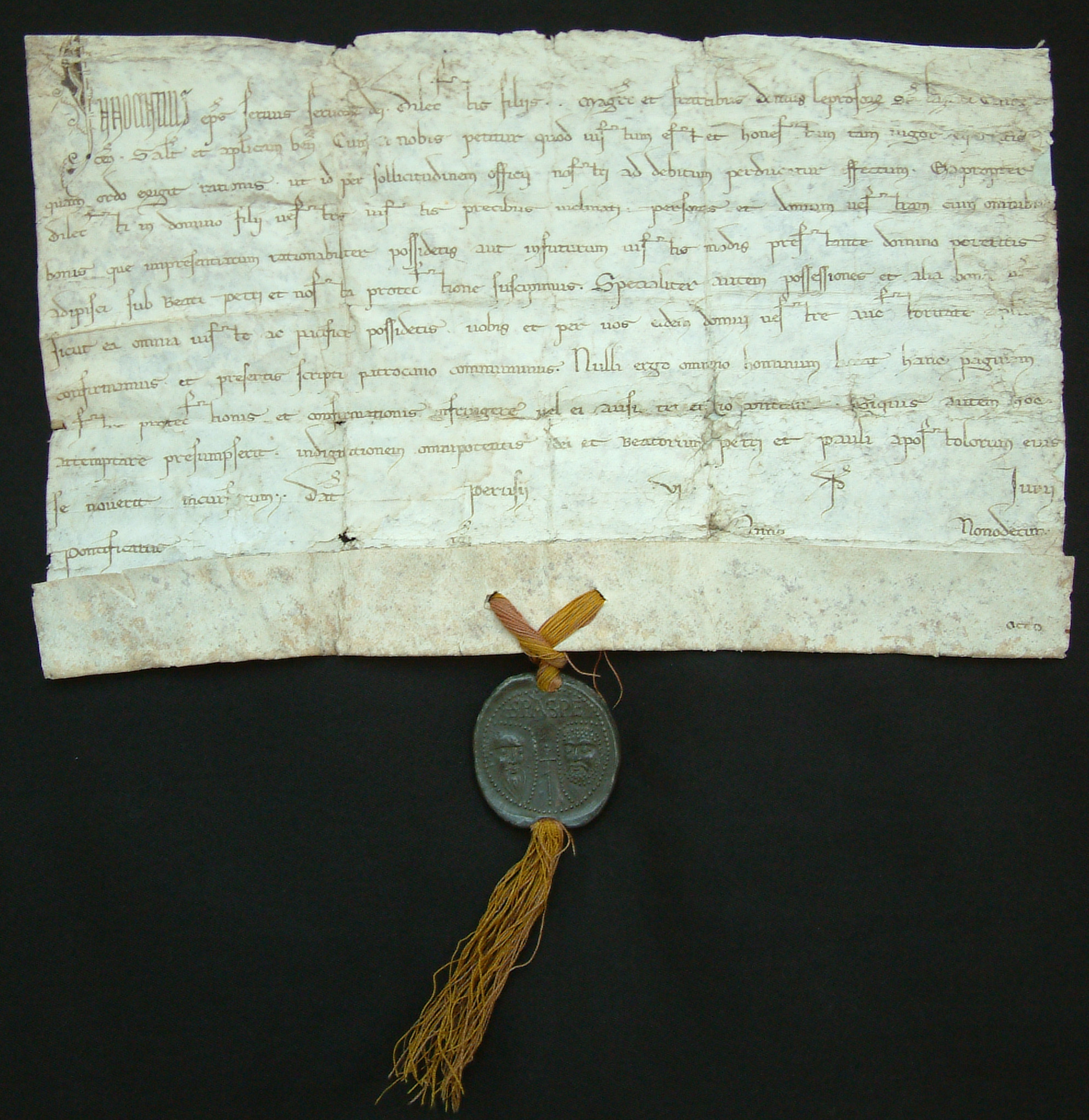 In his paper The first Templar Knight (part 2), the origin of the Temple, Josè Maria Fernandez Nùñez proposes a six phase development period of the premordial Order of the Temple, from 1104 to 1120.
"The first history of the Brotherhood is known as the time that occurs between the Synod of Nablus until the Council of Troyes, where the Order is definitely created, but...what about before? Before this period that covers from 1104 through 1120...what occurs during this period? ...
Some 16 years had transpired that would encompass the novitiate, the temporal acknowledgment; the creation of the Brotherhood or congregation in the aforementioned Synod. It can be stratified in six different periods.
Ideological and embryonic phase from 1104 until 1107, in which the creation of a police force is perceived as necessary. Creative steps are taken that leave Godfrey of Sainte-Omer tasked with its creation
Formation of the Militia Christi phase, incorporating same with knights related to the conquerors that take Palestine as the new promised land, there where the mister nobody's can become someone, forcing that social stratification. In the long run, the church had served on not few occasions as a means of social climbing.
Phase of activation with the presence of the Hugh's (Hughes of Payns and Hughes Count of Champagne TN) from 1114 to 1120, where their relationship would be without rules, habits, monastic vows, no dependency on military or ecclesiastical authorities, bound only by the particular and personal oath of each of its members. Here we may apply from William of Tyre who wrote "the knights wore secular garb, they wore clothing such as all folk wear..."
Foundation phase, Synod of Nablus (1120 TN) of the congregation or brotherhood, with a proper name, rules, dwellings, monastic vows, uniformity, disciplines, etc.,
Acceptance by the church at Troyes (Council of Troyes, 1129 TN) phase. The Creation of the Order.
Definite consolidation of the Order in 1139 by the Omne Datum Optimum Papal Bul

"
text quoted from here; illustration from here